About us
The Finnish Institute in the UK and Ireland is an expert on Finnish culture and society. The Institute supports the internationalisation of Finnish contemporary art and helps artists, researchers and social and cultural actors to create international networks. The Institute was founded in 1991 and it is a non-profit, private foundation funded by The Finnish Ministry of Education and Culture.
The Institute builds partnerships between Irish, British and Finnish organisations. We do this by identifying signals of change in the fields of art, culture and society and supporting new perspectives to contemporary issues. The Institute encourages cross-disciplinary and cross-border collaboration by creating networks and building new partnerships.
The Institute is one of the 16 Finnish Cultural and Academic Institutes. The Institutes oppose racism and discrimination. We promote equality and the diversity of Finnish culture and strive to diversify research and science globally.
The Institute is also a proud member of EUNIC London, network of the EU national cultural institutes in London.
STRATEGY 2021–2023: Diverse, Inclusive and Influential
Mission
We enable progressive personal and societal change through art and culture. We enrich and diversify connections and collaborations between cultural professionals in Finland, Ireland and the United Kingdom.
Vision
We are the most interesting expert on Finnish culture and society in the United Kingdom and the Republic of Ireland, and a desirable international partner. We are especially known for our cross disciplinary approach and strong minority agenda.
Values
Our work is based on equality, accessibility, and transparency. We carry out ambitious, transdisciplinary projects that have a positive impact. We promote an anti-racist culture. 
How we do it
We recognise signals of change in the fields of art, culture, and society. We secure and allocate resources for arts and society to flourish. We seize opportunities and create possibilities for new collaborations and present relevant and engaging cultural events and projects. We support Finnish artists, researchers, social and cultural actors. We promote equality and the diversity of Finnish culture and strive to diversify research and science globally.
We work to ease social tensions. We build societal dialogue through culture, and we speak about our values through our actions. We work in a pragmatic and forward-thinking manner. We adhere to anti-racist and intersectional principles in our work. Our operations are guided by social responsibility, equality, sustainable development, openness, and transparency.
Our programme is internally divided into the areas of Arts and Society, to serve the designation of responsibilities and to ensure both areas of the programme have the required professional expertise and attention. However, the external and strategic objectives are shared, which is why we in particular seek to support projects that combine artistic expertise and quality with social relevance and importance.
We work independently, but in collaboration with Team Finland in London and Dublin, EUNIC as well as the Nordic embassies and the Faroese Representation in London.
BOARD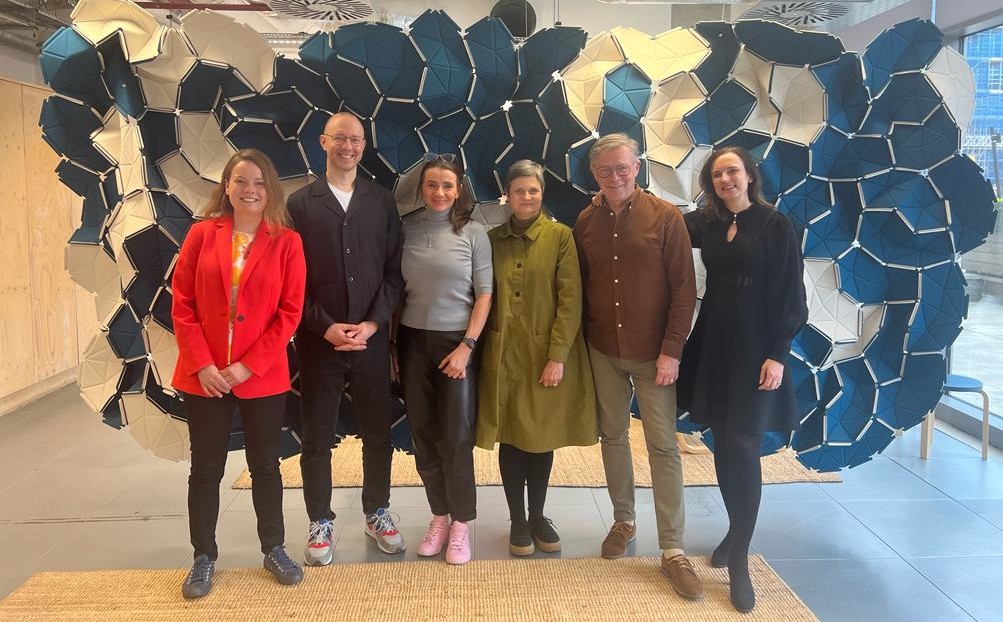 Malin Groop, Chair
Leif Jakobsson
Mari K Niemi
Marianne Saarikko Janson
Jeremiah Tesolin
Rebecca Walton