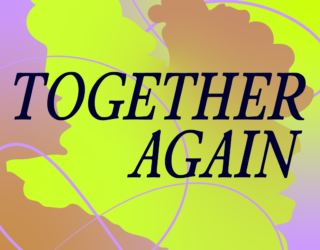 The Finnish Cultural and Academic Institutes present Together Again
Together Again is an expansive art project fostering gatherings, workshops, intercultural dialogues and socially engaged art, organised by the Finnish Cultural and Academic Institutes across the world. Together Again presents six community-based works to audiences in Amsterdam, Brussels, Helsinki, London, Madrid, New York, Oslo, Paris, and Porto, as well as online. The project takes place throughout 2023 and culminates in a one-day festival held in Helsinki, Finland on the 8th of September 2023.
Read the article >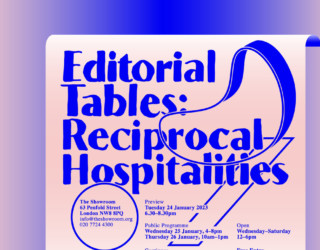 25.1.-2.3. Editorial Tables: Reciprocal Hospitalities Public Programme
Throughout the eight-week duration of Editorial Tables the public programme brings publics and artists together to activate matters, material and processes presented in the exhibition.
Read the article >