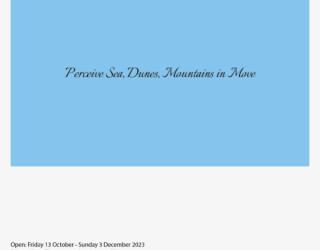 13.10.-3.12. Perceive sea, dunes, mountains in move exhibition at 198 Contemporary Arts and Learning
Perceive sea, dunes, mountains in move, is a group exhibition featuring the works of seven artists who work across installation, sculpture, sound and film. The works of Ama Essel, Sasha Huber, Ima Iduozee, Liisa-Irmelen Liwata, Mikki Noroila, Man Yau and Haliz Yosef traverse across diasporic experiences, narratives, emotions, place-making, commonality, and belonging. Employing various conceptual starting points and an array of materials and techniques, the group exhibition makes tangible the manners in which visual artists analyse and embody their local, national, and global identities.  
Read the article >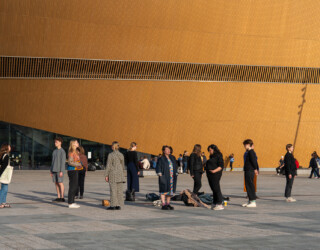 Revisit Together Again festival stream and artworks online
Together Again is an expansive art project fostering gatherings, workshops, intercultural dialogues and socially engaged art, organised by the Finnish Academic and Cultural Institutes across the world. You can now rewatch the live stream from Oodi on our YouTube channel, and there is still time to enjoy some of the commissioned artworks at https://togetheragain.fi/art-artists/.
Read the article >