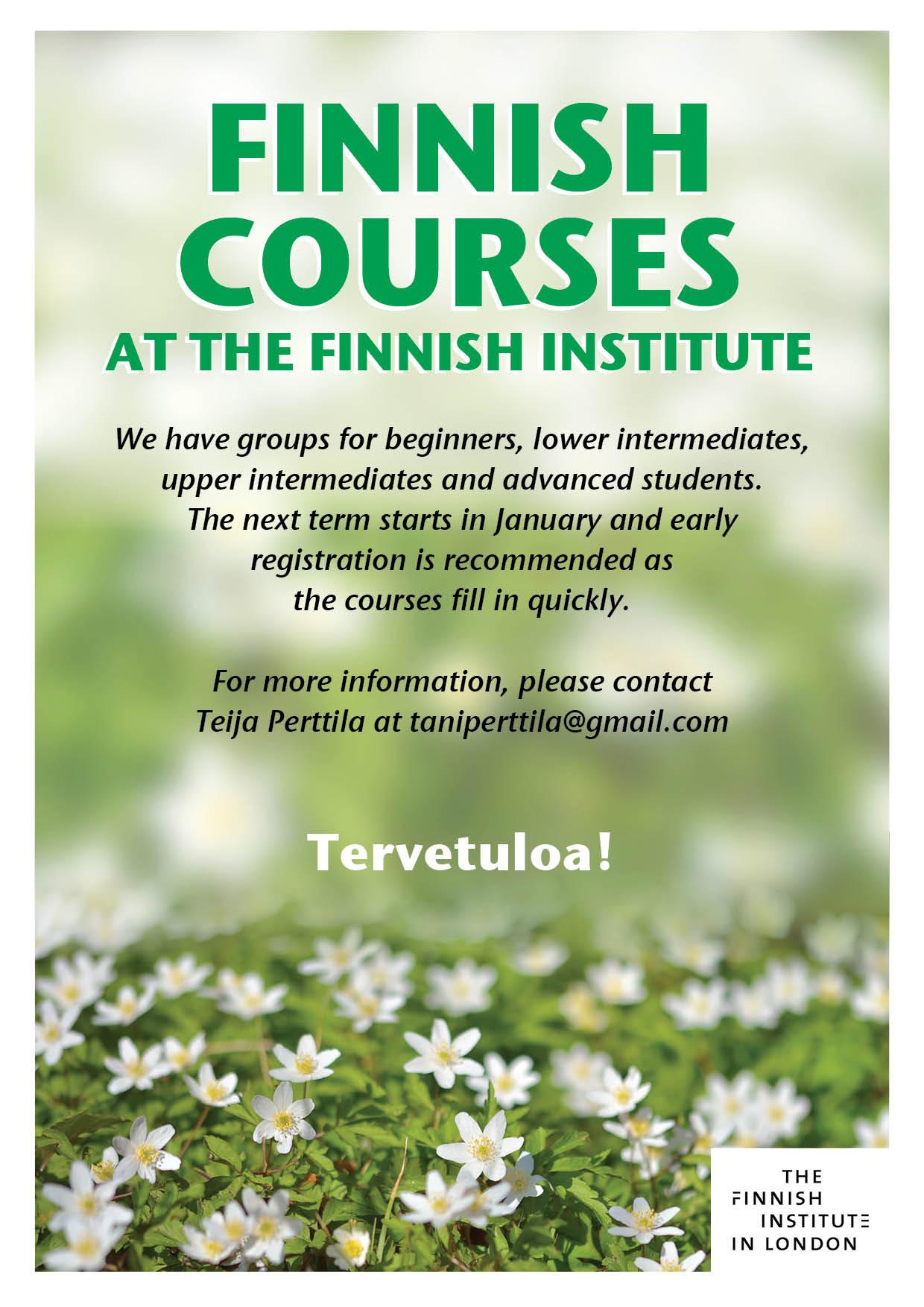 FINNISH COURSES at the Finnish Institute in Kings Cross continue in January. The next term starts in week 3 (Monday 13th) and finishes week 14 (last lesson Thursday 2nd April).
We offer four different study levels:
– Advanced (Mondays 6.30-8pm)
– Beginners (Tuesdays 6.30-8pm, for students with some previous knowledge of Finnish)
– Beginners Plus (Wednesdays 6.30-8pm; knowledge of local cases, object case, verbs in present tense)
– Intermediate (Thursdays 6.30-8pm; local cases, object case, verbs in imperfect tense and more)
The 2020 spring term consists of 12 weeks and the course fee is £200.
Last day of enrolment for the courses is Monday 6th January.
For more information or to book your place on one of our courses, please contact Teija Perttila (the tutor) at taniperttila@gmail.com.
The next term will start on the 20th of April.