Curator Olivia Ahmad: "There was a hunger to see Tom of Finland's work in the UK"
Olivia Ahmad is the curator of House of Illustration's exhibition Tom of Finland – Love and Liberation. She tells us about the curation process that took her to sleep in Tom's studio.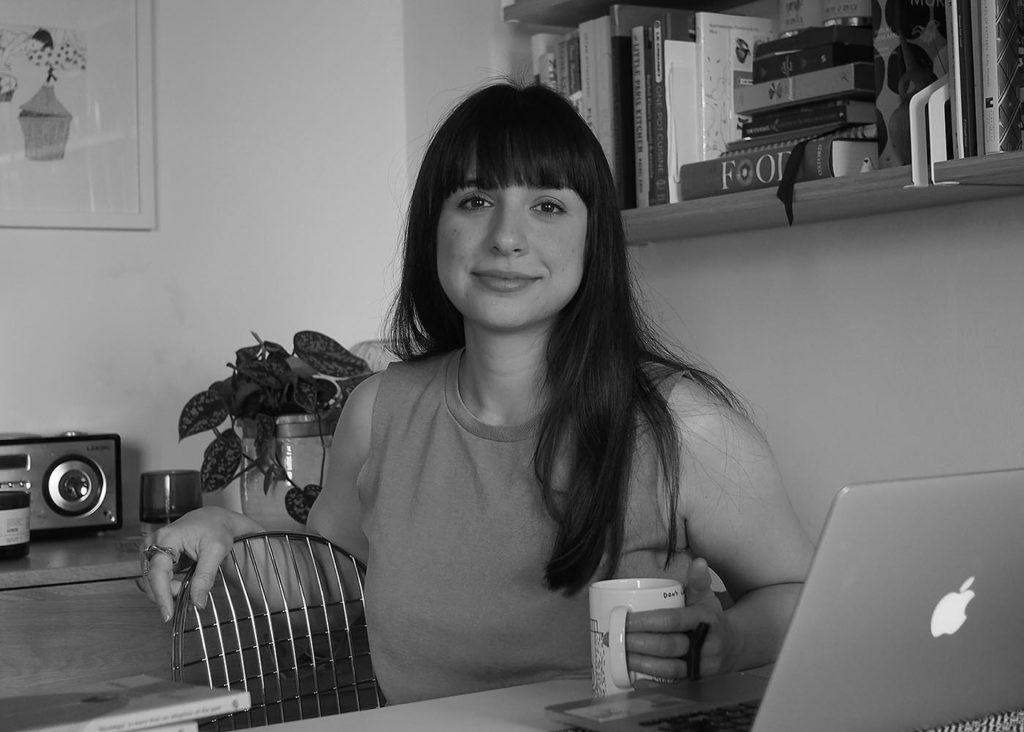 What made you decide to have the Tom of Finland exhibition at the House of Illustration?
The House of Illustration wants to showcase a variety of aspects of contemporary illustration. Tom of Finland is one of the most influential artists in the late 20th century. He's had a huge influence in art as well as gay culture and pop culture. His centenary seemed like the most perfect opportunity to host his exhibition. Last year Durk Dehner from the Tom of Finland Foundation came around to have a look at House of Illustration and started to plan for it. 
You travelled to Tom of Finland House in Los Angeles to select the artworks for the exhibition. Can you tell us about the experience?
It's a very magical place. Almost like a utopia. It's a beautiful Victorian house on top of the hill in Echo Park, very cinematic. Tom of Finland spent his summers in Finland and winters in this house. His legacy fills every corner, it's a home for 3 500 of his works. The house was bought by Durk, his partner and his friends. It's a space for research, collaborations and residency for artists. It's an open and warm place, people are always coming and going and discussing projects.
There's a lot of art by Tom and frescos and other artwork by residency artists everywhere. In the bathroom there's a disco ball and a mirrored penis, for example. I had the amazing privilege of staying in Tom's studio in the attic. It still has his clothes and even his leather boots. 
How was the curation process? 
Durk led on the curation. He not only knew Tom and worked with him, but was also his muse and has been working with the archive since the 80's. We had a few premises: we wanted to represent the breath of Tom's career through key pieces. He worked with pencil, pen and ink, linocuts, pastels and watercolour. We also wanted to show Tom's work process with photo collages and sketches. Another important thing was that although Tom's work is a lot about his personal fetishes and fantasies, it also coincides with changes in society in regards to decriminalisation of homosexuality and changes in censorship. 
Tom's work spans the spectrum of human sexuality from two people glancing at each other to very explicit scenes. It's not just about sex, but about being proud of who you are in the age of censorship. We have many different audiences at House of Illustration and we didn't want to exclude young people from seeing the exhibition, especially the community of young LGBTQ+-groups we've been working with. This meant we had to leave some of the more explicit works out. 
In the UK nudity is more of a taboo than in some other countries. How did that affect the curation process? 
Tom wasn't just about sex, but also about lust and longing. There is some nudity, touching and suggestions of sex in the works we chose. We decided not to have those with fluids being sprayed around. If we had more space, we might have chosen to have spaces where you can choose to go or not go, but unfortunately we don't have that.
The exhibition was extremely well-received by the British press. Did it surprise you? 
We were expecting a warm reception and we certainly got one. This is one of the first times Tom of Finland is seen in the UK, which seems kind of unbelievable, and I think there was a hunger to see his work here. We had journalists from art magazines writing stories who had very personal stories about what Tom's work meant to them. People were also surprised about the breadth of Tom's work and the skill you can see in his works. A lot of it hadn't been seen publicly before. It was so heart-breaking to close it after just ten days. Hopefully we get to show it to people again soon. It's such a special opportunity. 
You organised a very successful virtual guided tour of the exhibition in the end of April with one hundred guests in Zoom. Do you have plans for similar events in the future?
We don't normally do it, but I think we'll do it again. On Tom's one hundredth birthday we'll have a live Q&A with Durk. It will be great to have his personal view. He really understands the work, he is the guardian of his legacy. 
Text: Ninni Lehtniemi. Photo: James Nguyen.

---